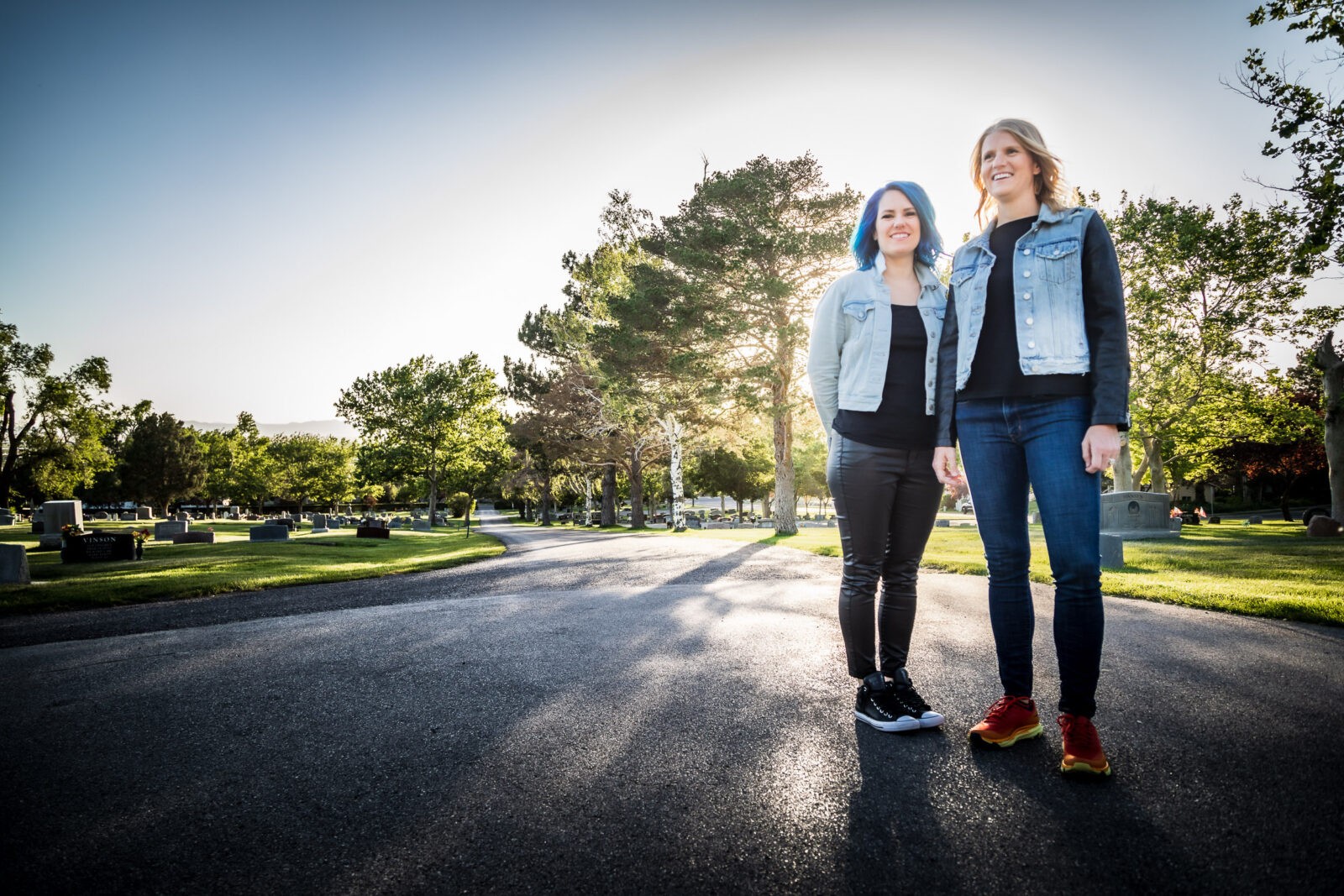 Anita and Mel are two young widows who grew up six houses away from each other, but never connected until their husbands died. Stupid death! 
After becoming friends and supporting each other through the crazy roller coaster called grief, they started referring to one another as "widow wife." Even they don't know what it means. But they enjoy the looks they get from others trying to understand. 
While trying to figure out what "to do" with their grief, they landed on creating a podcast.  And while the podcast is grief themed with real and authentic experiences, surprisingly, it's not a total downer!
 Episodes drop weekly and include interviews with widows and widowers of varied experiences, grief professionals and conversations about grief topics between Anita and Mel. And, for some reason, they spend a lot of time talking about cheese.
Anita is a mom to 4 human children ages 7-17.  She is also a "medical professional," a physical therapist. She uses physical activity as an outlet and competes in mountain biking  and triathlons, especially off-road triathlons.  She has been a widow since January 3, 2019, when her husband Jason, died of sudden cardiac death while lap swimming. They were married for 19 years. 
Mel is a professional musician, a jazz pianist. She has toured the world and can name drop with the best of them. Her hair is  her signature and you're never quite sure what color it will be. She has been a widow since November 6, 2017. Her husband Scott died unexpectedly after a tonsillectomy. #Deathbytonsillectomy. They were married just short of 2 years. She is a rabid dog mommy to Scotty, Finn and Jersey.